Pierce County Georgia
We will update these resources as they are made available.
200 SW CENTRAL AVENUE,
BLACKSHEAR, GA 31516
our community & 

COVID-19
We will update these resources as they are made available.
posted 

03.26.20
The Coronavirus Aid, Relief, and Economic Security Act or the "CARES Act"
The Coronavirus Aid, Relief, and Economic Security Act or the "CARES Act" passed the U.S. Senate last night, March 25, and is headed to the U.S. House of Representatives for consideration as soon as today March 26. This is a $2 trillion stimulus bill which will provide economic relief to individuals, families, small businesses and other sectors of the United States economy that took a hard hit due to the pandemic. Once this is passed in the House and signed by President Trump, most provisions are available to individuals and businesses almost immediately.
Summary of Key CARES Act Provisions
(Adapted from the National Manufacturing Association Summary)
Business Provisions
$500 billion in loans to eligible businesses
Targeted at companies that do not receive adequate relief from other provisions of the bill, located in the U.S. and with a predominantly U.S. employee base
Eligible businesses must maintain employment levels from March 24, 2020 to September 30, 2020
Prohibits stock buybacks, dividend payments and increasing compensation for certain high wage employees
$46 billion set aside for the airline industry: $25B for passenger airlines; $4B for cargo air carriers; and $17B for businesses important to national security
$350 billion in small business loans administered nominally through the SBA, called the "Paycheck Protection Program." Loans will be administered through local and regional banks; any federally regulated bank may become an SBA lender for this purpose. The Department of the Treasury will issue regulations for these loans quickly. SBA lenders will be able to determine eligibility credit worthiness by determining whether a borrower was operational on March 1, 2020 and had employees that they paid salaries and payroll tax. The government guarantee of 7(a) loans would be increased to 100% through the end of 2020, at which point the guarantee would return to 75% for loans over $150,000 and 85% for loans less than or equal to $150,000. The complete deferment of 7(a) loan payments are permitted for up to one year.
Targeted at companies with less than 500 employees or otherwise specified by SBA standards
Loans can be used for payroll, mortgages, rent, insurance premiums and utility payments.
Up to $10 million per company available
Cannot apply for SBA disaster loan related to COVID 19 and loans under this program at the same time
Loans can be forgiven up to the amount spent by the borrower during the eight weeks from loan origination on payroll costs up to $100,000 in wages, mortgage interest, rent or utilities
Forgiveness is reduced by layoffs or pay reductions in excess of 25%.
Forgiveness is not treated as taxable income
Additionally, $24 billion is set aside for relief to stabilize the farm economy.
Tax Provisions
Companies may use tax losses in 2018, 2019 and 2020 to offset income from the prior five years.
The maximum amounts of business interest deductions are increased for 2019 and 2020 from 30% of to 50%.
Allows an employer to defer its share of 2020 payroll tax and pay them over two years.
The 2018 tax reform bill imposed a one-time tax on earnings held overseas, which could be paid over eight years. The IRS has taken the position that companies cannot receive refunds until the eight-year period is completed. The bill overturns the IRS position.
Creation of a new, temporary refundable payroll tax credit for companies who keep workers on their payroll during the COVID-19 pandemic, up to $5,000 per worker.
Companies may accelerate recovery of Corporate Alternative Minimum Tax (AMT) Credits.
Businesses in retail, restaurants and hotels to write off certain facilities improvements immediately.
Health Care Provisions
$150 billion for hospitals and other health facilities, which will come from the Department of Health and Human Services (HHS) and more funding for small and rural hospitals
Provides permanent liability protections for makers of PPE that are called for public health emergency countermeasures.
Clarifies no COVID-19 cost sharing for private insurance, requires free vaccine coverage without cost sharing following current vaccine practices guidelines and includes a range of public health measures to address COVID-19 treatment and response, including liability protections for doctors who volunteer.
Removes barriers and facilitates telehealth services, especially for high deductible health plans that utilize health savings accounts.
Provides $200 million to boost telehealth services.
Labor Provisions
Sets a cap on maximum payments employers will be required to pay for new emergency paid leave requirements. The provision also allows employers to receive an advance tax credit on paid leave rather than having to be reimbursed on the back end.
Provides individuals an additional $600 per week for up to four months on top of state unemployment benefits. The provision also establishes short-term compensation programs for states like Georgia that allow for employers to reduce workers' hours while still providing employees a pro-rated unemployment benefit.
Individual Provisions
CARES Act provides checks of up to $1,200 to single individuals and $2,400 to married couples (as well as $500 per child). Check amounts begin to reduce as income exceeds a threshold amount ($75,000 for individuals/$150,000 for married filers) and are completely eliminated once income reaches $99,000 for individuals/$198,000 for joint filers with no children.
Waives the 10% penalty for distributions from certain retirement plans. Only applicable to individuals diagnosed with COVID-19, whose spouse or dependents have been diagnosed or who experience adverse financial consequences from the virus.
Other Provisions
$25 billion for food assistance programs
$30 billion for emergency education funding for colleges, universities, states and school districts
Waives the matching requirement for campus-based aid programs and it will allow institutions to transfer unused work study funding as a supplemental grant. This can be distributed to students who were unable to work due to workplace closures. Additionally, students who had to dropout due to COVID-19, grades will not affect federal academic requirements.
The Georgia Chamber encourages businesses and communities to make fact-based decisions and stay informed on COVID-19. For the latest resources, please visit www.gachamber.com/covid19.
posted 

03.25.20
Memorial Satilla Health requests donated supplies
WAYCROSS, Ga. (March 25, 2020) – COVID-19 has created an unprecedented shortage worldwide of certain items that are critical to patient care. Memorial Satilla Health currently has the supplies it needs to protect its caregivers and care for our community.
The hospital's goal is to ensure that we remain well-stocked through an expected surge in COVID-19 cases. As a result, Memorial Satilla Health is reaching out to businesses and groups across our community who may have these critical supplies:
Masks
Safety goggles
Hand sanitizer
Cleaning supplies
Toilet paper
In order to be used in a hospital setting, these items must be sealed and in the original packaging. If you have items to spare from this list that you might like to donate or have purchased, please contact Renee.Finley@HCAhealthcare.com.
Many neighbors and community groups have offered to sew or make masks for the hospital's team. The hospital issued the following statement, "We deeply appreciate the desire to help. However, based on current CDC guidelines, we are not accepting homemade masks because their capability to protect healthcare providers is unknown. We will certainly let the community know if this guidance changes. We thank you all for your help during this unprecedented time."
For more information on Memorial Satilla Health, call (912) 584-6201 or visit MemorialSatillaHealth.com.

Georgia Chamber Provides Business Guidance
During Covid-19
Recommendations being offered to clarify and manage essential state and local ordinances
Atlanta, Ga – March 25, 2020 – The Georgia Chamber is providing business guidance regarding state and local ordinances. Recommendations include up-to-date information based upon regulations as of March 25, 2020 at noon.
"As local governments begin implementing a variety of COVID-19 response ordinances, we are working with local chambers to clarify intent and to provide guidance for local business," said Chris Clark, President and CEO of the Georgia Chamber of Commerce."
Recommendations are as follows:
Every Georgia business should implement their plans to protect the health and safety of their employees and customers.
Every Georgia business should follow the CDC social distancing guidelines. All businesses should make every effort to ensure adequate social distancing occurs by maintaining at least six feet of personal space or as otherwise recommended by the CDC, and providing a station(s) to wash hands with warm water and antibacterial soap, hand sanitizer containing at least 60 percent alcohol, or both, according to the ordinance.
Businesses operating in localities that have not implemented restrictions should follow the Governor's direction to limit public gatherings to 10 or fewer and, if they decide to remain operational, should strictly enforce social distancing. For example, if your manufacturing facility employees 400 you should ensure that they remain 6 feet apart or seek further guidance from the Department of Public Health. We also recommend providing employees with masks, gloves and other health personal protection equipment (PPE) as needed.
Essential businesses and services are not considered to be social gatherings.
If your community has implemented an "Essential Business and Services Only" order, we have strongly recommended that they follow the pre-approved Department of Homeland Security (DHS) list of critical industries for national continuity. That list can be found here: www.cisa.gov/publication/guidance-essential-critical-infrastructure-workforce. Those companies operating as "essential" should also continue to prioritize the safety of their employees.
If your community has implemented a "shelter in place" order without an "Essential Business and Services Only" order, we recommend you reach out to your local chamber or elected officials to comply with their specific order and continue to follow Governor Kemp's Executive Order noted in (3) above.
Clark added, "The impact from COVID-19 continues to change by the hour and we will work to provide the best information possible in real-time as we communicate with our partners around the state and country."
For more information, including the latest resources for businesses in Georgia during the Covid-19 pandemic, please visit our website at www.gachamber.com/covid19.
###
Media Contact
Lisa A. Sherman – VP, External Affairs, Georgia Chamber
lsherman@gachamber.com – 404.223.2493
posted 

03.24.20
Resources available for businesses in the midst of COVID-19
ECONOMIC INJURY DISASTER LOANS
GEORGIA Declaration 16347 (Disaster GA-00116)
• Incident: CORONAVIRUS (COVID-19)
• Occurring: January 31, 2020 & continuing
All counties within the State of Georgia
H.R. 6201, FAMILIES FIRST CORONAVIRUS RESPONSE ACT
Title-By-Title Summary
• DIVISION D – Emergency Paid Leave Act of 2020
• DIVISION F – Paid Sick Days for Public Health Emergencies and Personal and Family Care Act
(above are two feature points of the act, the website lists all advantages)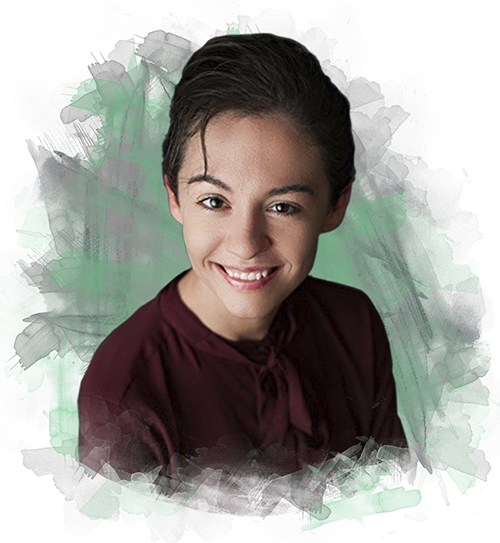 ANGELA MANDERS
executive director
Join our Chamber
FULL DETAILS & RATES ON THE APPLICATION
Small Business - New Member - 1st Year Only (up to 10 employees) PLUS Non-Profits - New Member - 1st Year Only (civic groups, schools, govt. agencies, etc.) $150.00
General Business - New Member - 1st Year Only (11+ employees) PLUS Professional - New Member (medical, financial, accountants, real estate, insurance, attorneys, etc.) $300.00
Individual (online business directory & other business-related benefits do not apply) $50.00
Small Business, Non-Profit Renewal $125.00
Gen. Business, Professional Renewal $275.00
PLUS OTHER ITEMS for sale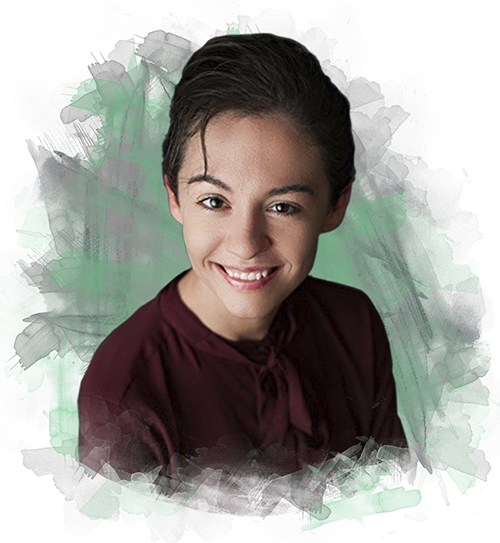 SARAH GOVE
executive director
Please visit our Pierce County Chamber of Commerce Sponsors
A number of photographs used throughout this website have been used courtesy of: The Blackshear Times, Casey Jones, Jennifer Carter Johnson, Wayne Morgan Artistry
Get Involved
Join Us At Our
Community Events
Visiting?
Then don't miss out,
see our visitors guide